Zack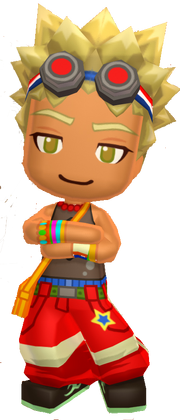 Character Info

Edit
Zack is a roadie working for DJ Candy Supergroove. He manages the stage and dance floor and other equipment and events along with Sapphire on Candypalooza. He loves to break dance and party all night. Zack also runs and is the president of the "Official DJ Candy Fanclub". He also seems to care for the earth, as he wants to make glow sticks that don't stop glowing and reduce the amount of glow sticks being thrown out.
Profile
It is Zack's job to look cool all the time and to make sure he is at every hip and happening party. Was there a great time had by all? Zack was there. Zack worries all about the event details...so YOU don't have to! What a great guy!
Ad blocker interference detected!
Wikia is a free-to-use site that makes money from advertising. We have a modified experience for viewers using ad blockers

Wikia is not accessible if you've made further modifications. Remove the custom ad blocker rule(s) and the page will load as expected.