Violet Nightshade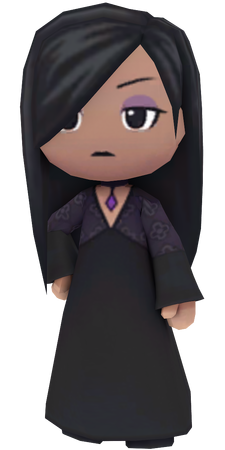 Character Info

Edit
Violet Nightshade is the host of the minigame Brave the Cave. She wants you to run deep into a cave and find her a rare, yet spooky flower. As you run, you must be careful of flying bats and cliff ledges. If you can succeed in winning her minigame and earning enough points, she will move into a house in the Mystery Forest part of town.
Stats
Power - 1
Speed - 3
Stamina - 4
Luck - 1
Ad blocker interference detected!
Wikia is a free-to-use site that makes money from advertising. We have a modified experience for viewers using ad blockers

Wikia is not accessible if you've made further modifications. Remove the custom ad blocker rule(s) and the page will load as expected.