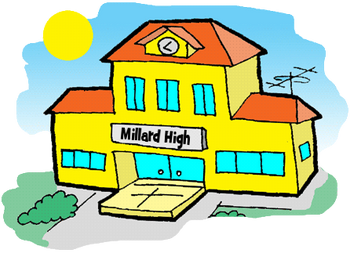 Millard High RP
Part 8

Welcome to part 8 of the ever-popular Millard High RP. The premise of the RP is as follows: The RP centers around a (supposedly) ordinary high school called Millard High, and follows the adventures of the various eccentric and unique students and their antics throughout the school year. Meanwhile, an evil group of students plot to take over the school together and reign supreme over both the school faculty and all students. Will any of the students be brave enough to step up and stop their evil tyranny?
For more information about the RP, please check the Wiki. The link is provided below.
Now here are pictures of the heads of the active characters of the RP because I have no other way to fill this empty space. Enjoy.






















Links
Millard High Wiki - Check out the RP's official Wiki site to look up info about the RP, find out more about your favorite characters, as well as chat with fellow RPers.
Sign-Ups - Sign up a character here to join in on the madness.
Previous Part - Click here to read the previous part of the RP.
Ad blocker interference detected!
Wikia is a free-to-use site that makes money from advertising. We have a modified experience for viewers using ad blockers

Wikia is not accessible if you've made further modifications. Remove the custom ad blocker rule(s) and the page will load as expected.