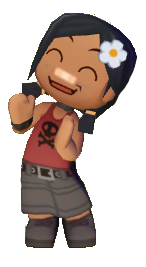 Joey's Status
Edit
What's newEdit
I snorted soda
Updated Wednesday, 4/18/13
I think I got this school thingie I can do it
What I'm doingEdit
Mood: Happy
Currently thinking about: Making new ideas
Current obsessions: Horror Games
Listening to: Bloc Party
Reading: To Kill A Mockingbird
Watching: Nothing
Playing: MySims
Eating: Spaghettihttp://images1.wikia.nocookie.net/__cb20130203154161/mysims/images/8/89/Forkbiteplz.gif
Drinking: Water
Hoping for: The test to be easy
In the mood for: Candy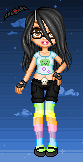 Um, Hi! My name is wutdoyawant! I adore the Mysims and The Sims series, aswell as drawing! I also like Zelda and Mlp! :D My favorite pokemon is Sonic!
P.s: If you know me well(or if you're just reading this lol) I have an obsession with animation, candy, art, kawaii things, blogging, bats, lolita fashion, magical girls, fandoms, kawaii girls, kawaii boys, kawaii anything, foreign movies, emoticons, horror stuff, video games, the continents of Europe and Asia, music, vintage/retro stuff, anime figures, dolls and french fries. 
P.s.s:Lots and lots of fries.
I have a mysims fanblog and I also have a twitter for Joey Beverly . You can check them out if you want! >u< 
★Also, if you have any problems(Or if I did something totally why did I even), you can talk to me. I'm here to listen.★
Btw this wiki is not the place for yo' rage
Sims I Like
Edit
Uhh...I like every Mysim. It's honestly hard to hate one due to the overall kawaiiness of Mysims. Everyone of them have flaws and good traits and they are important and interesting to the storyline, if not, a resident. I would move them all in if I could!
I do haaaave a favorite tho...okay, make that 2...no five....10? Oh man...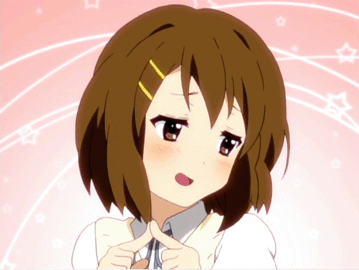 "
(Ireallylikethisonealotokayhemightbeajerkbuthe'sakawaiijerk ) 
Sims I Dislike
Edit
What did I just say...? 
Favorite Essences
Edit
I really like them all. But the most I admire are the jewels! They make the furniture clear and are good for displaying stuff! 

Interests
Edit
Loves
- Cute
- Spooky

Likes
- Tasty
- Geeky
- Studious(I'm looking at you math...)
Word Bubbles
Edit
50px

Madoka Kaname

– "If someone says it's wrong to hope, I will tell them that they're wrong every time."




TALK

 –

Sup