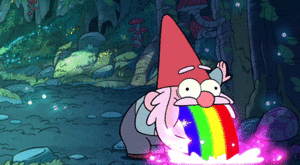 This page is constantly under construction.
Ohai there. Thanks for bothering to read my profile.

You might be here for many reasons.... You might be here because I left you a message, or you're bored, or you're a stalker... Sup. You can call me Sugar, or even Leshanique if you want. Anyway... So since you're actually reading this, I'll tell you about me.
About Me...
Edit
Well, I live in the great country of Michigan. I am half Japanese. I am a tumblr user. I'm in high school, and I like some stuff.
Interests
Edit
Loves:
Hates:
Current Word Bubbles
Edit
Sugar

– When life gives you potatoes, you make mashed potatoes.




TALK

 –

The one I use the most.
₳Li₵€

– ♥I be a watermelon♥




TALK

 

– i can be a strawberry, too. which do you perfer?

I never use this pfft
Leshanique

– Hello, Leshanique PippinPaddleOpsiCopolis here.




TALK

 

– The puppy named Sugar

moods.
Mah Status (which I never update)
Edit

Sugardapuppy's Status
Edit
What's newEdit
Hieeeeeeeeeee
Updated , April 11, 2013
Potatoes
What I'm doingEdit
Mood:
Currently thinking about: Minecraft teehee
Current obsessions: MPGiS like omf you do not understand
Listening to: Pandoraaawr
Reading: RICK RIORDAN, AUTHOR OF BEAUTY
Watching: the computer screen.
Playing: Playing...? I still do not understand this question.
Eating: Cake and Potatoes.
Drinking: Almond chocolate milk.
(yes almonds do have-)
Hoping for: My survival in this 3 day storm ;-;
In the mood for: LIP THERAPY YEEE
My friends. My homies. My buds. MAH PEEPS. MAH-
Edit
Sugar's sweet friends

Jack
Friendship Level:
Jack is basically my IBFF. We both play minecraft and he always knows how to make me laugh.

Sierra
Friendship Level:
She is a very nice person. I met her on the chat and we both like RPing! She's always there for me and listens to my problems.

Randy
Friendship Level:
Randy is one of my friends, obviously. He's nice and funneh.

Iona
Friendship Level:
Iona is a really cool and funny gal. She's also a random Phantom Ninja Cabbage.

Potter
Friendship Level:
Potter is super nice. He's always been really nice to me and he's also nice to everybody else on this wiki.

Joey/Wutty
Friendship Level:
Joey's pretty much awesome, we have a lot of stuff in common, and we both tumblr down the stairs
My favorite songs
Edit
I have a lot of favorite songs right now, but my favorite artists are Rogue, Approaching Nirvana, and other Monstercat artists.
Other Connections
Edit
Can't find me on MySims wiki? I will guarantee you that I am not dead. Unless you're reading this in the year 2149. Anyway- I am on the computer almost 24/7, and if I'm not answering you on MSW, there's a chance you can still contact me through one of these sites...
Why Sugardapuppy?
Edit
Why is my username
Sugardapuppy
? Well, I have a pet dog. Named Sugar. Derp.