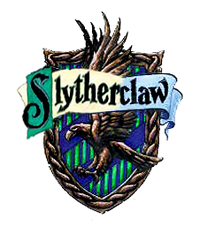 Pinkydarn's Status
Edit
What's newEdit


Updated Sunday, 29 August 2013
School is back. Woopee. I have a short memory so the homework I have won't be done until the day its due. -w-

I am terribly sorry about my inactiveness on this wiki. I do try to contribute so people can see I'm not dead. I have been active on Total Drama Wiki, though. I still come on here to see what I've been missing out on (clearly not that much). If you want to talk to me, just leave me a message on my talk page thingy-ma-jigger and I will respond as soon as I can.
What I'm doingEdit
Mood: Bored.
Currently thinking about: I should probably do my homework
Current obsessions: Harry Potter, Homestuck
Listening to: Our birds squawking
Reading: Homestuck
Watching: American Dad
Playing: Nothing
Eating: Nothing, sadly
Drinking: Nothing
Hoping for: Need to go to the mall this weekend because I have no more clothes
In the mood for: An update >:c
Ohai guys. c: I'm Pinky. I live in the USA and I enjoy sitting on the computer blogging on Tumblr and stuff. I used to be really active on this wiki. Like, so active that the wiki was my home page. I'm hoping to be more active again this year, but as far as being obsessed with MySims again.....I'm not sure. I love the games, don't get me wrong, but I can't get into it anymore. I think the producers should make another game. The audience the games targeted have all outgrown the series. I've tried to stay into it, though. You know you're failing as a MySims fan when you can't remember who Mike is. ;-; Gawd. So, yeah.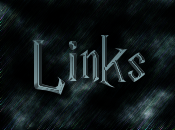 Interests
Edit
Loves:
Hates:
Favorite Sims
Edit
Tim
Chaz
Travis
Poppy
Preston
Jenny
Shirley
Martin
Raphael
Leaf
Petal
Vic
Goth Boy
Wendalyn
Marlon
Sims I Dislike
Edit
Mel
Summer
Elmira
Beebee
Bean
Nicole
Makoto
Trevor
Favorite Essences
Edit
Puppy
Globe
Happy
Rook
8-ball
Gold
Metal
Tires
Tiger
Games I Own
Edit
Mysims kingdom (DS & Wii)
Mysims (DS & Wii)
Mysims agents (DS & Wii)
Mysims Skyheroes (DS & Wii)
Mysims Racing (DS and Wii)
Mysims Party (DS & Wii)