HI, MY LITTLE MINIONS!!! jk, jk, jk...
Edit
Hi... I'm Cutie. I love Justin Bieber. I also like many video games, and this includes classic PS1 games, such as Spyro the Dragon (not the Legend of Spyro, DEFINITELY NOT Skylanders, just Original Spyro), and Crash Bandicoot. And obviously, I love MySims. I've been obsessed for 3 years. I play Minecraft too; I have it on my iPhone. I also love internet memes MORE than I love gaming! On YouTube, I try to be a popular sensation. I'm just an average user on there, though. I post mostly Spyro plush videos with a Crash paper doll. I was a crazy user on this Wiki, but now I'm responsible for how I act here. You know how it feels when it's your first time somewhere.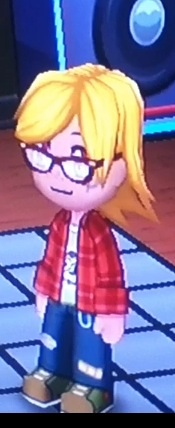 MSC's Status
Edit
What's newEdit
It's Christmastime already!!!!!!!!!!!!!
Updated Saturday, 12/3/13
I DON'T EVEN KNOW WHAT I REALLY REALLY WANT!!
"SO TELL ME WHAT YOU WANT, WHAT YOU REALLY REALLY WANT!!"
...What did I just say?
What I'm doingEdit
Mood: Meh bored
Currently thinking about: Christmas
Current obsessions: A lot of stuff
Listening to: Linkin Park
Reading: A book about the 90's fads
Watching: the screen
Playing: MySims
Eating: ?
Drinking: Water
Hoping for: Christmas
In the mood for: Christmas!!!
Sims I Like
Edit
- DJ Candy - She is amazing!!
- Buddy - Best bellhop in the world..... in my opinion.
- Wolfah - He's cute!
- Chef Watanabe - His sushi's awesome.

- Ms. Prissykins - Meow!
- Ray - Whatever
- Sapphire - Omigosh!!
- Brandi - Go pranks! But beware though... No pulling pranks on ME!!
- Travis - I got an awesome phone! No, you can't have my number. So don't call me maybe!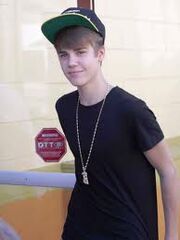 Sims I hate
Edit
- Goth Boy - Not happy around him!
- Elmira Clamp - She's missing out on ALL the fun! She hates the fun! Why?!?! It's a popular interest!
- Princess Butter - She is so spoiled. I don't like spoiled people! Except myself


Umm... most of the time.
Interests
Edit
Now I know my shy personality may not fit with that interest, but I really like doing fun stuff.

I'm Daddy's girl! I love and live on meat and spicy foods. I also like cake

I love video games and my iPhone, and the internet.

I love kittens, bunnies, soft pillows and blankets.

I'm an A and B student!

Sometimes schoolwork can't be easy.

I can't handle a scary movie.

Pinkydarn - Sometimes I hate to admit to most people that I'm a gamer. Maybe I'm just shy.
Teddy_bear140 - I'd rather get out of a pool on the edge rather than a ladder.
Games I Have For My Collection
Edit
DS (which sucks, and I'm not even kidding):
MySims MSK MSP MSSH
Wii (which is soooo much better):
MySims MSK MSP MSR
Word Bubbles
Edit
1.
MSC-142

– I bet I've spent over half an hour thinking about what to do with this thing.




TALK

 

– Welp... off to my Tumblr.

Word Bubble #1.
2.
Elora

– "I'm a faun you dork!"




TALK

 

– "Hunter, you can't even keep track of your running shoes! How can we trust you with 14 talismans?"

Word Bubble #2
3.
Cutie

– Never yell at me, there's a 100% chance I will cry.




TALK

 

– In MY years, a FULL year is a MILLION years!

Word Bubble 3.
My Pictures
Edit