I FOUND A CARROT!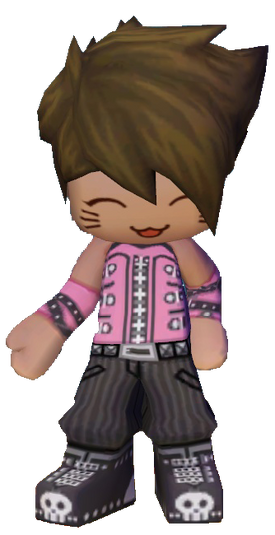 MC Cindy's Status
Edit
What's newEdit
Inactive woman
Updated meme, 420
DAHFadsohfjdaskjfha
What I'm doingEdit
Mood: ASDFGHJ
Currently thinking about: Lol Inactive and wheres Iona
Current obsessions: Steven Universe
Listening to: Your mom
Reading: your mind
Watching:
Playing: MySims Agents
Eating:
Drinking: Water from my hair
Hoping for: the fat lady to sing so I can go home
In the mood for:
YOU SPIN ME RIGHT ROUND BABY,RIGHT ROUND LIKE A RECORD BABY,RIGHT ROUND RIGHT ROUND!
Cindy's Profile! READ IT SON! =3

HI Peeps! MC Cindy here, I have had a great journey MC-ing when Emi and mitch didn't show up. So I decided to settle down and join this wiki. I have known about the MySims since I went to my cousins house, after that I became addicted to these games and collected them all on Wii. NEVER EVER NO MATTER WHAT CALL ME CYNTHIA! I WILL PUT ON A MUSTACHE AND EAT YOU!

My fave activity besides MC-ing is playing My sky blue guitar!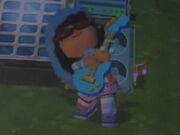 My totes fave foods are GREEN APPLES, PEARS,PIZZA,BACON,ALFREDO LINGUINI,LEMON MARINATED CHICKEN, AND SPINACH ARTICHOKE DIP!

I'm exactly like my sim in many ways. Just look at my profile pic, i look just like that. (I'm accually 14 years old if you are wondering!) I beat at least 4 of my MySims and need tips for mysims racing and mysims skyheroes so, PLEASE HELP IF YOU CAN!

I really love LOL Cats so my profile will look like a child typed it.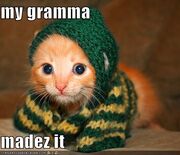 Interests I likes and one I hates
12.165.62.253 22:28, April 9, 2012 (UTC) Puggle Wuggles are cool!

Loves:
Hates:
Sims I likes!
Wendalyn is a awesome wonder witch! >=D
Leaf is sooooo handsome and sexy! =3
Travis loves his cellphone like I do!
Buddy is my pal!
Violet is awsome!
Poppy is cute and nice!
DJ Candy is like a sister i never had! =3
Clara is soooo adorable! ;3*
Sims I really hates!
Any Sims you don't like, eh? Rant about and list them in this section here, and tell everyone why you don't like them so much!
Elmira because, she ate my puppy!
Sir Vincent Skullfinder slapped me!
Morcubus is evil!>:D
Makoto beats my friends up!
Sim 5
Sim 6

==Favorite Essenc7ite here your favorite essences in all of the MySims games!
I has these games!
MySims,MySims Kingdom,MySims Agents,MySims Party, MySims SkyHeroes. All on Wii
==Some other pics I like==

Smiley Parade!!
















MY COMFY PEOPLE

Rhythmic Iona
Friendship Level:
She i sooooooo Awsome, and she has been helping me with some stuff. She is my master. She is the best friend you can ever have and is like a sister to me.

YoungOtakuNerd
Friendship Level:
She was gonna do two fan clubs!One about BUDDY and a paring club of Goth boy and Yuki!

Pottah
Friendship Level:
He is pretty cool and at sometimes he is really random.
Limmy-Chan
Friendship Level:
Another Anime Buddy! We both love anime and are otaku's!! She also loves spongebob!

Jeffery the Jellyfish
Friendship Level:
We are chatty pattys! We mostly talk in the chat all day! He is a new best friend of mine! We also swapnote on our 3ds too!

Buddy
Friendship Level:
Buddy came into the chat with Lyndsay, Nova, Annie, Rodger, and Rhonda. It was sooooo fun!