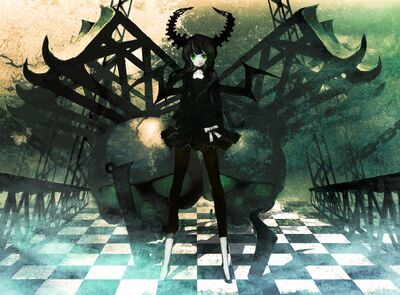 I am DeadMaster. I am here because Deadsythe234 is here. And also I'm here because I like MySims. Also. I live in Korea. Deadsythe234 lives in Japan. But we still like eachother. And I am her stalker~. And all I got to say is I AM AWESOME MUHAHAHA. Also, I'm a huge fan of Legend of Zelda.
Interests
Edit
My Sim Interest. Deal with it.
Loves:
Hates:
Favorite Sims
Edit
My fav. Sims. Again. Deal with it.
Goth Boy
Yuki
Morcubus
Mel
Dr.F
Ray
Sims I Dislike
Edit
Deal with the people I hate. :|
Elmira
Rosalyn
Bean
Poppy
Violet
Raven
Favorite Essences
Edit
Awesome Stuff
Black Rose
Black Apple
Ghost
Spider
Voodoo Doll
Thorn
Games I Own
Edit
Nintendo:
Legend of Zelda: Ocarina of Time, Legend of Zelda: Twilight Princess, Legend of Zelda: Morja's Mask, Legend of Zelda: Spirit Tracks, Legend of Zelda: Wind Waker, Legend of Zelda: Phantom's Hourglass
EA:
MySims, MySims Kingdom, MySims Party, MySims Racing, MySims Agents
Other:
Soul Calibur 4, Devil May Cry, Devil May Cry 2, Devil May Cry 3, Devil May Cry 4