Hi. I'm a fan of Mysims and have all of the games and have won every game. I am fond of the sim
Violet Nightshade
and I have also made up two sims. If people wished I could make a page about them. I hope to improve this wiki as much a I can.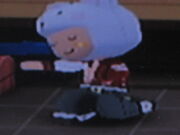 Staits:
Mysims Version
Loves: Fun
Likes: Spooky
Dislikes: Studious
Hates: Tasty
Profile: Conna Likes to dance... and be in the dark... and play video games... and Djing. Yep he gets along well with lots of people.
Mysims Kingdom Version Pic Comming Soon!
Loves: Fun
Profile: Conna loves to dance around like crazy and meeting new people. The only things he can't stand is school and food. Except sushi.
Wiki Style
Edit
My Buddies

Note: Some of the people here might not think of me as a friend

Iona
Friendship Level:
I don't know her to much, but after looking at her page and asking for some help she seams really nice!

Googleybear
Friendship Level:
He has been really helpful to me and I am glad to call him a friend

Icecream Of Epicness
Friendship Level:
Icecream is my all time best friend on the wiki. He is awsome. Fun, friendly, awsome, anything else good, whats not to like?

Wendalyn the Wonder Witch
Friendship Level:
He/she is pretty nice, and great at modding. I think he/she will have a good future on the wiki.
For the record I like writing
My Games (In order I got them)
Edit
Mysims Wii
Mysims Party DS
Mysims Kingdom Wii
Mysims Agents DS
Mysims DS
Mysims Kingdom DS
Mysims Party Wii
Mysims PC
Mysims Agents Wii
Mysims Skyheroes Wii
Mysims Racing DS (Same day as Mysims Skyheroes)
Mysims Skyheroes DS (Same day as Mysims Racing
Mysims Racing Wii
Sims I Like (And Hate)
Edit
Best Friends Meen Favroites, Friends Meens Like, Acquaintance Meens Hate

Sims I Like

Violet
Friendship Level:
Violet is awsome! She is dark but kind

Carl
Friendship Level:
Carl Is an awsome guy! I mean he is a friendly zombie! He is cool and kind!

Wendalyn
Friendship Level:
She is awsome! She is a witch! and a good one two which is awsome!

Paul
Friendship Level:
Poor old Paul was framed even though he is so epic! Its not fair! He is so cool!

Candy
Friendship Level:
Dj Candy is an awsome Dj and person. She is nice and cool!

Morgan
Friendship Level:
Morgan Is an evil stupid head! and I know the pic is of the one in Mysims Skyheroes but I think she would look like that.

Esma
Friendship Level:
Esma is another evil stupid head.

Roger
Friendship Level:
Roger is so anoying! Wait lift then star jump then Get Lost!!!

Chaz
Friendship Level:
Chaz thinks he is "So Cool" When in truth he is so dumb and selfish!

The Chaos Pirates
Friendship Level:
A group of dark evil heads! They are stupid like lots of evil people!

Morcubus
Friendship Level:
He is evil, but he is the funny evil, I like funny evil so I like him. Also his name is cool!

Brandi
Friendship Level:
I only like her in Mysims agents, but in Mysims Agents I think she is funny evil, which I like

Makoto
Friendship Level:
Makoto is cool! She tries so hard to make people think she is a robot, and she is nice!

Star
Friendship Level:
Star is a ninga! She is cool and swift! Also somewhat nice

Yuki
Friendship Level:
Yuki is fun and cute! She is very playful and fun to be with (and she should hate studious)

Rhonda
Friendship Level:
Rhonda is so postive on life! She should be the spirt in evryone's life

Travis
Friendship Level:
Always looking at his phone is a little weird but he is still a nice guy

T.O.B.O.R
Friendship Level:
T.O.B.O.R Rocks! He is a robot that likes food its a little weird but T.O.B.O.R is still cool

Buddy
Friendship Level:
He is epic! Funny and a great companion, Buddy will be your great friend

Jenny
Friendship Level:
Jenny is cool and clever and somewhat nice
My Favroite Sims, Con...

Nova
Friendship Level:
Nova is pretty cool, and really cool in Mysims agents, but she rocks all the time!

Amy
Friendship Level:
I really do like Amy's shyness. She is nice, plus I like stars

Sharon
Friendship Level:
Its odd, but I like her for some reason

Rusty
Friendship Level:
Rusty is pretty nice and cool. I feel sorry for him