T.O.B.O.R.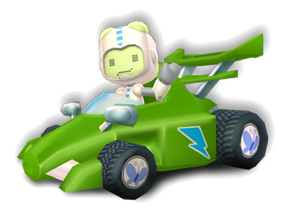 Character Info

Edit
T.O.B.O.R. (incorrectly spelt as Tobor) works at the Garage in Speedville with Ol' Gabby and Makoto. He will teach you how to build car parts using essences. He will also teach you how to install those parts on your car. He also appears as a racer in the championships and races.
Missions
T.O.B.O.R. doesn't give out any missions, he only teaches you how to build and install parts and how to use essences.
Car Stats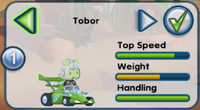 Ad blocker interference detected!
Wikia is a free-to-use site that makes money from advertising. We have a modified experience for viewers using ad blockers

Wikia is not accessible if you've made further modifications. Remove the custom ad blocker rule(s) and the page will load as expected.