Summer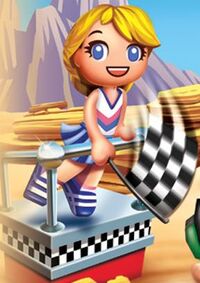 Character Info

Edit
Summer, living in Speedville, reprises her role as a cheerleader by being the starter girl for all the Championships. At the end of each championship, she will cheer for the racers who came in 1st, 2nd, or 3rd place. She doesn't have a main role in the story or game play.
Ad blocker interference detected!
Wikia is a free-to-use site that makes money from advertising. We have a modified experience for viewers using ad blockers

Wikia is not accessible if you've made further modifications. Remove the custom ad blocker rule(s) and the page will load as expected.