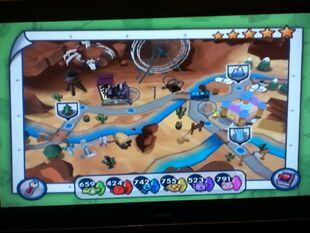 Stunt Land Theme Park is a neighboring area to Speedville. The theme park is located west of central Speedville. An amusement park has been built in the canyon and consists of several rides as well as stores, including an ice cream shop and an arcade. It is theorized that Dr. F made Stunt Land because the gates that separate it from the rest of Speedville have Dr. F's face on it.
Residents
Edit
Racetracks
Edit
Ad blocker interference detected!
Wikia is a free-to-use site that makes money from advertising. We have a modified experience for viewers using ad blockers

Wikia is not accessible if you've made further modifications. Remove the custom ad blocker rule(s) and the page will load as expected.