Spencer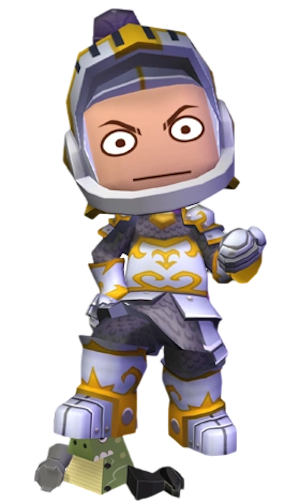 Character Info

Edit
Spencer arrives at your town once it reaches a very bustling population. He is similar to Vic Vector, as they are both hardcore gamers. He is clad in a silver plate of knight's armor.
Profile
When your costume is as cool as Spencer's, wearing it for one day will not do.
Interests
Hates
Dialogue
Hotel Introduction
Hi, I'm Spencer. Do you like my paladin costume? It won First Prize at this year's PallyCon!
Accept Move-In
Um, yeah... I'm not really accustomed to making decisions without a twenty-sided die. Let's sayyyy…yes.
After You Build House
Oh, wow! This place is so much bigger than my mom's basement. Total upgrade!
Request For More Stuff
Every good paladin knows his stats, of course! Here's mine: Geeky +5, Tasty +2, Fun -1.
Star Level 5
A paladin is an advocate or defender of a noble cause. My cause is eradicating wedgies.
Last mother's day I got my mom this real nice, velvet-lined dice bag. I think she liked it!
[town name] is perfect! You're a champion to your cause, [player name]!
It only makes sense that you came to talk to me, since I took the Gold-Level Talent "Loquacious Linguist", which gives me +3 to all my Small Talk rolls. Yesss! A natural 20! You are SO charmed by my witty verbiage!
Best Friend
[player name], you and I should totally go larping sometime. I have an old Tree Faerie costume that would be perfect for you!
Best Friend Reward
Ad blocker interference detected!
Wikia is a free-to-use site that makes money from advertising. We have a modified experience for viewers using ad blockers

Wikia is not accessible if you've made further modifications. Remove the custom ad blocker rule(s) and the page will load as expected.