Sir Vincent Skullfinder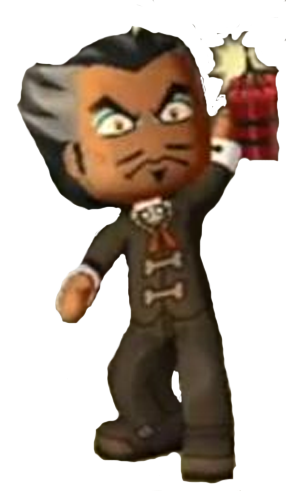 Character Info

Edit

Sir Vincent Skullfinder is a greedy treasure finder who blocks the entrance to the Moon Temple. He wishes to raid the temple to discover its ancient treasure. His campsite contains several spare parts, clothing and games in it. Skullfinder will only let you in the Moon Temple if you bring him the Sun Temple's golden idol which is right next door to the Moon Temple. Vincent offers to be your agent after you solve the case behind the crown. In one dispatch mission, Gabby wants you to figure out if a mine Sir Vincent sold to him is a real silver mine. It turns out that instead of being a silver mine, it is a karesium mine.
Ad blocker interference detected!
Wikia is a free-to-use site that makes money from advertising. We have a modified experience for viewers using ad blockers

Wikia is not accessible if you've made further modifications. Remove the custom ad blocker rule(s) and the page will load as expected.