Rosalyn P. Marshall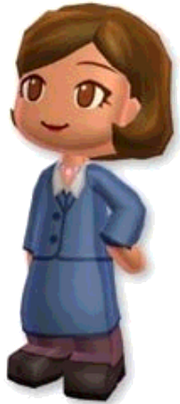 Character Info

Edit
Rosalyn P. Marshall is the headmistress of The Royal Academy where she teaches students who choose to go to this exclusive school in the kingdom. She loves grading paperwork and resides in her office at the school.
Profile
As a child, Rosalyn P. Marshall filled out customer satisfaction and census surveys for fun. Now she indulges her love of paperwork by grading papers as Headmistress of the Royal Academy...on her doctor's orders.
Ad blocker interference detected!
Wikia is a free-to-use site that makes money from advertising. We have a modified experience for viewers using ad blockers

Wikia is not accessible if you've made further modifications. Remove the custom ad blocker rule(s) and the page will load as expected.