Renée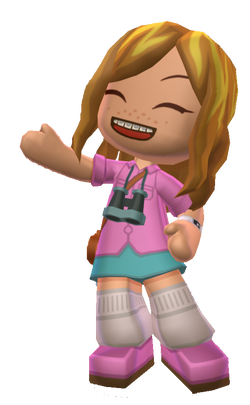 Character Info

Edit
Renée is the caretaker of Renée's Nature Preserve. She needs your help to help the animals get aquainted with their new habitats. She will ask you to build a visitor center, which is also her home. She will also ask you to build a castle for Ms. Prissykins, find the crabs, and power the mechanical bull as well as decorate Momma Bear's and Bear Cub's home and construct a bridge. Renée wants you to help taking care of the animals after the story.
Profile
The day Renée got to pet a baby pig at the petting zoo, she vowed never to eat meat again. Except lamb chops- those are yummy. Now she runs a nature preserve of her very own!
Ad blocker interference detected!
Wikia is a free-to-use site that makes money from advertising. We have a modified experience for viewers using ad blockers

Wikia is not accessible if you've made further modifications. Remove the custom ad blocker rule(s) and the page will load as expected.