Pinky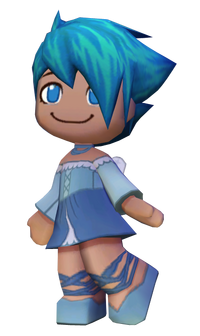 Character Info

Edit
Pinky hosts the minigame, Blue Blox. She is almost finished with one of her rooms. The problem is there are extra cubes and extra holes. She needs you to push the remaining cubes back into the remaining holes. She can be seen, wondering around Sunshine Beach when You are not playing a minigame.
Ad blocker interference detected!
Wikia is a free-to-use site that makes money from advertising. We have a modified experience for viewers using ad blockers

Wikia is not accessible if you've made further modifications. Remove the custom ad blocker rule(s) and the page will load as expected.