The MySIms Wiki Calender is an image displayed on the main page to let users know about upcoming events. Below is an archive of all the MySims Wiki Calenders that have been made so far. If you want a personal event on the calender (such as a birthday), please leave a message here.
September:
Edit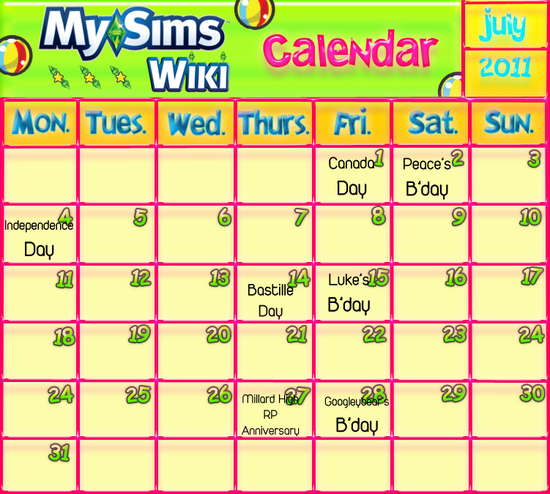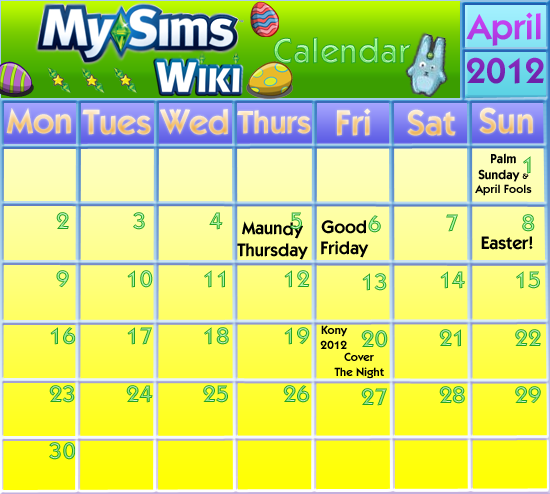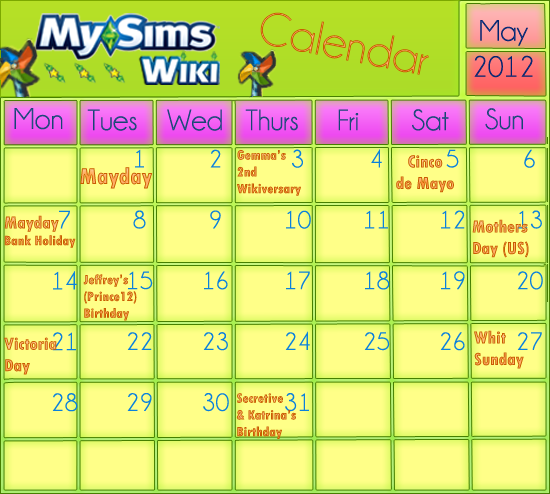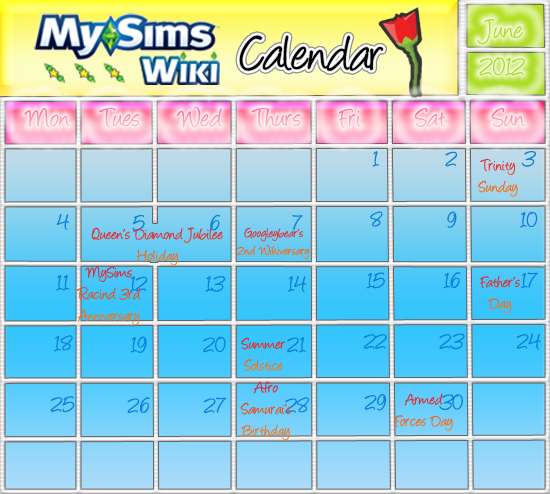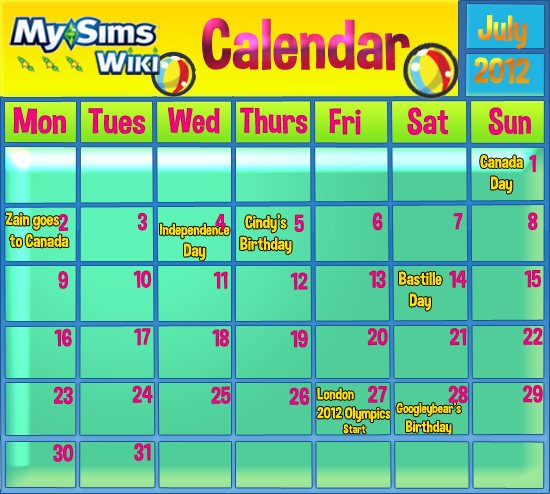 Revived! Limited2gal's Cals
Edit
December:
Edit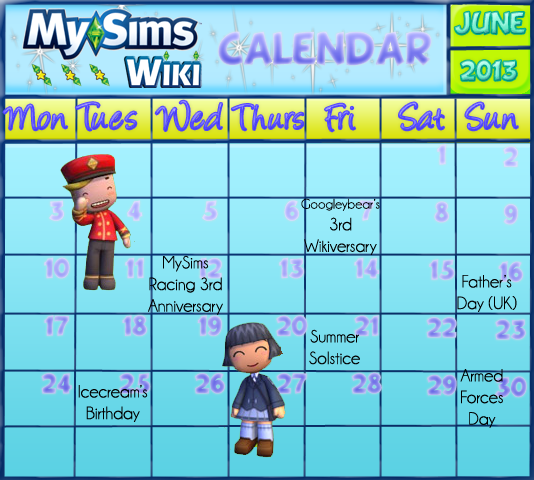 Ad blocker interference detected!
Wikia is a free-to-use site that makes money from advertising. We have a modified experience for viewers using ad blockers

Wikia is not accessible if you've made further modifications. Remove the custom ad blocker rule(s) and the page will load as expected.