MySims Agents
Talk

14
1,446pages on
this wiki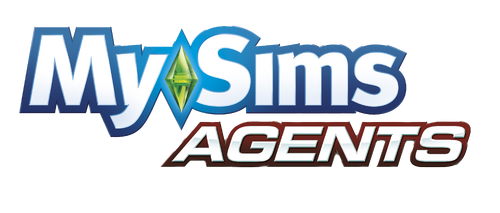 MySims Agents is the fifth installment of the MySims series for the Wii and Nintendo DS. The game was first released on September 25, 2009 in Europe, and was later released in North America on September 29, 2009. Japan recieved the game on October 1, 2009. Australia got the game on October 5, 2009.
Secret Outfits
A secret outfit is obtainable from completing the four cases on the MySims Agents website. You should go and solve the cases and earn your reward. But if you're lazy, scroll to the end of the page and there you will find the code - when at Create-A-Sim, click the following directions on the D-pad on the Wii Remote - and you'll earn the secret outfit!
A second secret outfit is available if you unlock and complete case 5! The code is at the bottom of this page.
Trivia
Three new characters, Madison, Faith and Isaac Clarke who were supposed to appear in the game, but for some reasons were cut out.
Many exisiting characters were created character icons indicating they would probably be in the game, but for some reason, were not. Such characters include Ray, Odin Revolution, Tad "Flipper" McCaffrey, Sandra and Proto-Makoto. Daniel doesn't have a icon, but was going to appear, as was confirmed by EA.
Two levels (a space level and Atlantis) were scrapped from the game.
This is currently the only game where your Sim have a dialogue (excluding MySims Racing).
On the MySims Agents official website, it says over 100 characters would appear in the game. However, there are only 80 characters. This means that at least 20 characters were removed from the game although there are only 9 characters known to have been planned to be in the game, but not be included.
There was a planned sequel to the game, but it was shelved from production.
During early production, MySims Agents was known as MySims Mystery.
External Links
Videos & Previews
Hands-On Previews
Reviews
Cheats
1) Left, Right, Left, Right, Up, Down, Up, Down

2) Right, Up, Right, Up, Down, Left, Down, Left