King Roland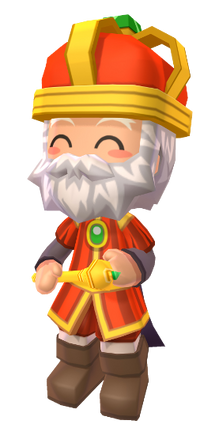 Character Info

Edit
King Roland is a old, wise and kindly old man who is the ruler of his kingdom. He lives in his castle with his daughter Princess Butter and his close friend Marlon the Wizard on Capital Island. He will award the Wandolier with rewards such as new islands to explore and help, and new furniture to decorate homes and shops with. He absolutely adores cupcakes. King Roland is an impressive king and enjoys visiting his good friend Barney Cull at his harbor home.
Profile
King Roland is a kindly old man. He rules the land fairly and justly, though he can be distracted easily from time to time. He sees great potential in his new Wandolier, and trusts him/her (depending on player gender) completely to restore the Kingdom to its former glory. Oh, and he lives for cupcakes.
Dialogue
Before Wandolier Contest
Cupcake!
Morning
Oh good morning [player name]! I do hope your quest is progressing nicely.
Day
I told Butter already that she would receive a unicorn! What more can a king and a father do?
Night
Oh, hello [player name], my trusted Wandolier! I must get back to bed...I was having a wonderful dream where I ate a cupcake. Oh wait...that wasn't a dream at all! Haha!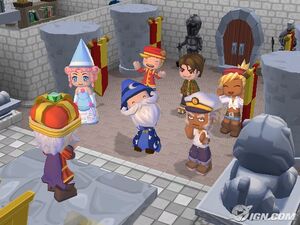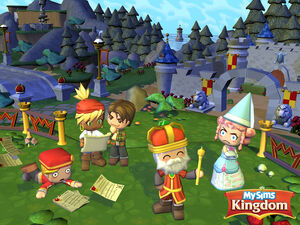 Ad blocker interference detected!
Wikia is a free-to-use site that makes money from advertising. We have a modified experience for viewers using ad blockers

Wikia is not accessible if you've made further modifications. Remove the custom ad blocker rule(s) and the page will load as expected.