Blaine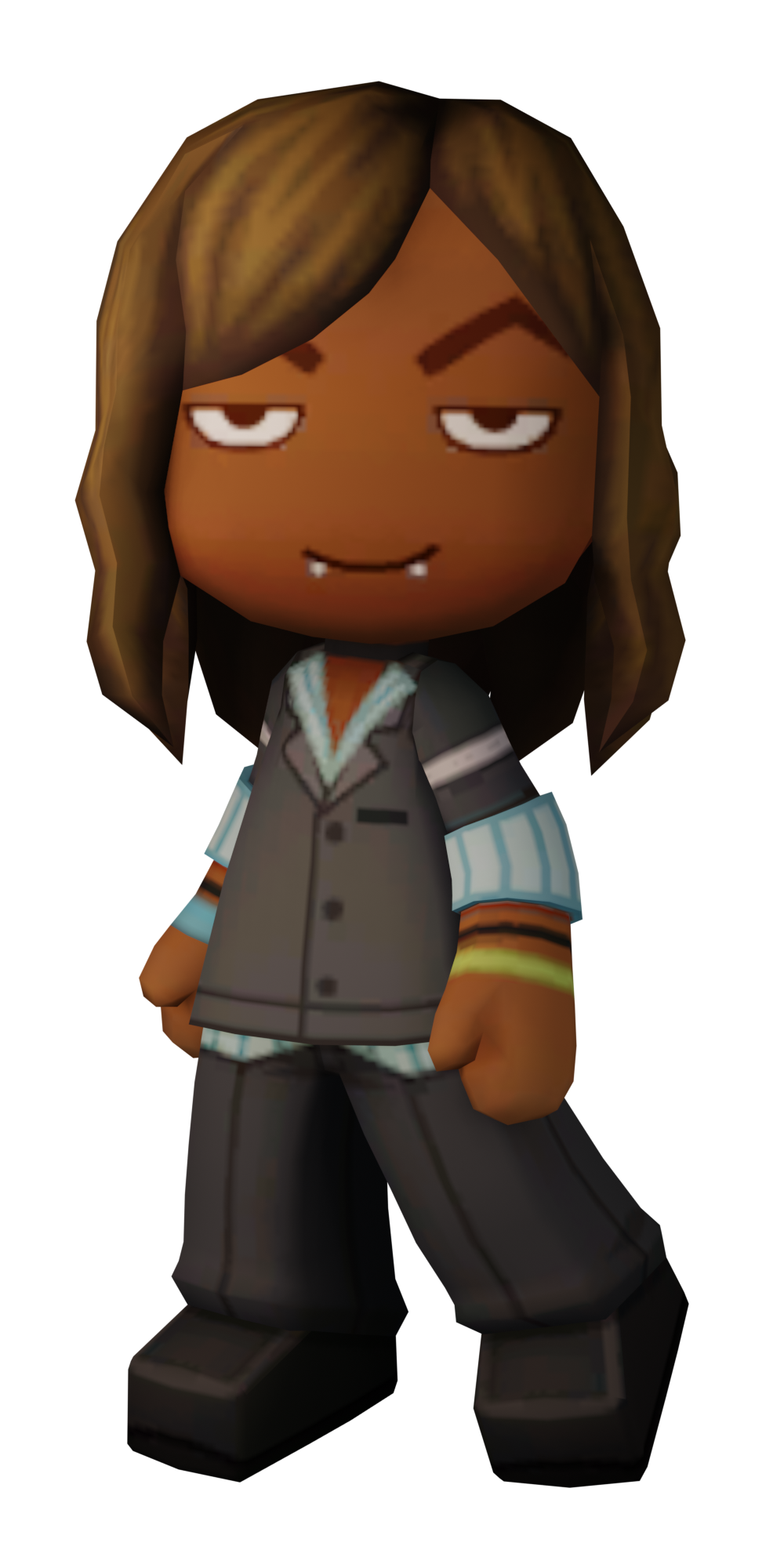 Character Info

Edit
| | |
| --- | --- |
| Townie or Commercial? | Townie Sim |
| Star Level | Star Level 5 |
| Role | "Vampire" resident |
| Residence Name | Blaine's House |
Blaine is a spooky fellow. He is a vampire who likes biting people's necks. He has long brown hair, and wears a suit-like outfit.
Blaine has never studied any dark magic, but he likes to think of himself as a "neck romancer."
Interests
Edit
Dialogue
Edit
Hotel Introduction
Edit
Greetings, mortal. I am called Count Blaine. May I say that your neck looks fine and strong?
Accept Move-In
Edit
So you are…inviting me in? Delightful!
After You Build House
Edit
This is a fabulous castle, [player name]. Truly the work of someone with a royally elegant neck.
Request For More Stuff
Edit
[player name], I can trust only you and your magnificent neck to dress this house in my…unique style.
Star Level 5
Edit
There are so many wonderful people in this town…with so many wonderful necks.
Best Friend
Edit
[player name], you are truly a noble soul. I wasn't expecting you to stick your neck out for me!
Best Friend Reward
Edit
Neck romancer is a pun of necromancer, which literally means "friend-of-the-dead", focusing on death, magic, and dark spells.
It is interesting that Blaine is able to leave his home in the day, as legends say vampires turn to ash when in sunlight.
It is ironic that Blaine's best friend reward is a stove, because he hates Tasty.
When Blaine accepts your move-in request, he asks if you're "inviting him in". This may be a reference to a superstition saying that vampires can't enter your home unless you invite them in.
Foreign Name
Edit
English: Blaine
Spanish: Blasco
French: Sangsue
Japanese: ブレイン
German: Blaine
Dutch: Bart
Ad blocker interference detected!
Wikia is a free-to-use site that makes money from advertising. We have a modified experience for viewers using ad blockers

Wikia is not accessible if you've made further modifications. Remove the custom ad blocker rule(s) and the page will load as expected.